Born as a second generation Californian in 1942, Roberta was raised in the southern part of the state with the hazy sunshine of its foothills and the clear bright skies of its mountain lakes.
A Bachelor of Arts from San Diego State University and Master of Fine Arts degree from Claremont Graduate School formalized her training into adulthood.
Living concurrently in Sonoma in Northern California and London, England since 1975 influenced some rather unique abstract, mixed media painting, emphasizing encaustic and water-based collages.
Roberta's works have been exhibited from San Diego to London; from Sonoma to New York. Her paintings are held in private collections throughout the United States and Europe.
---
Studio
---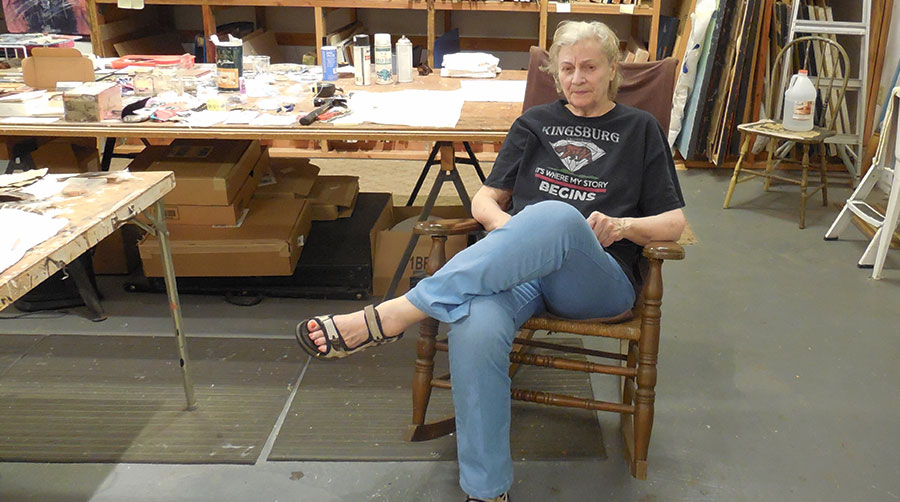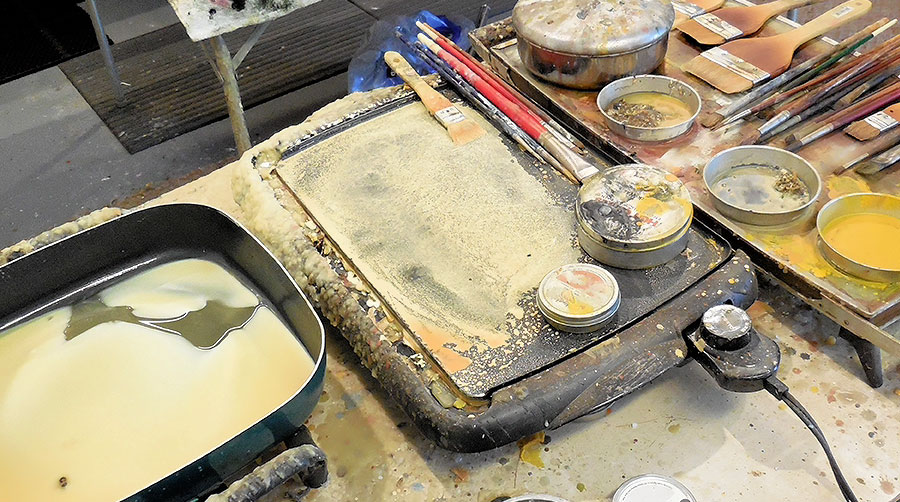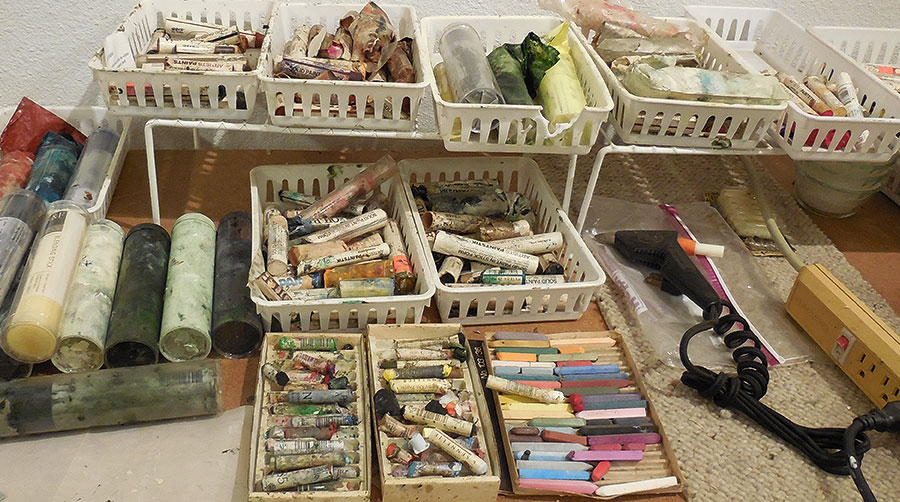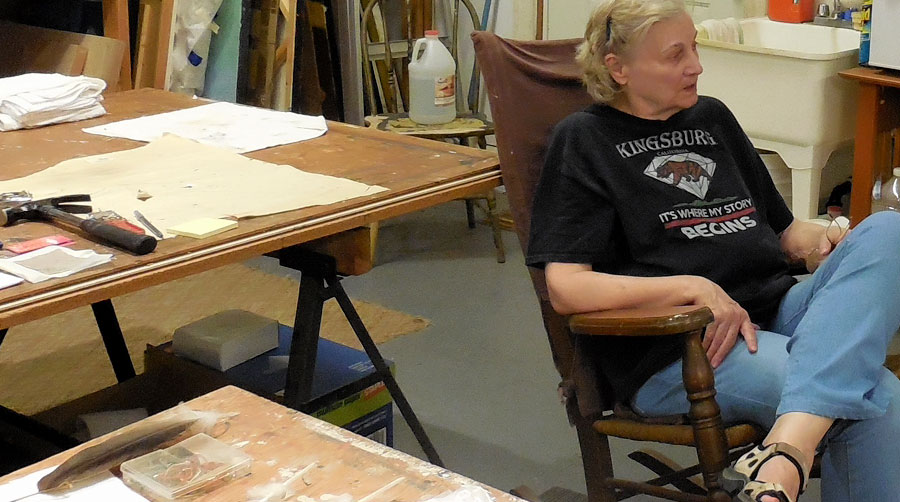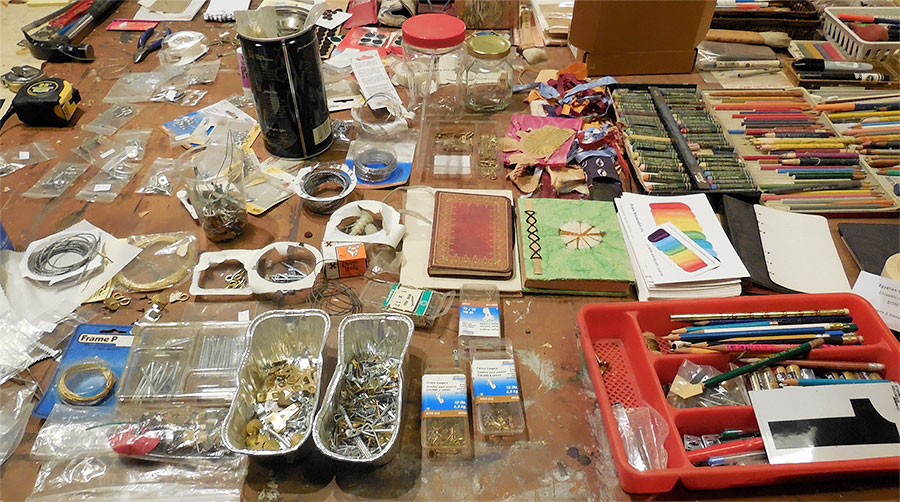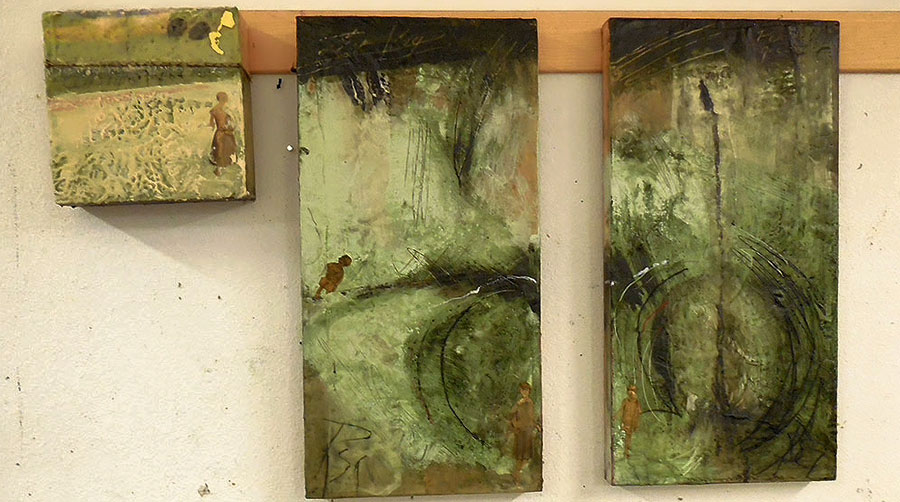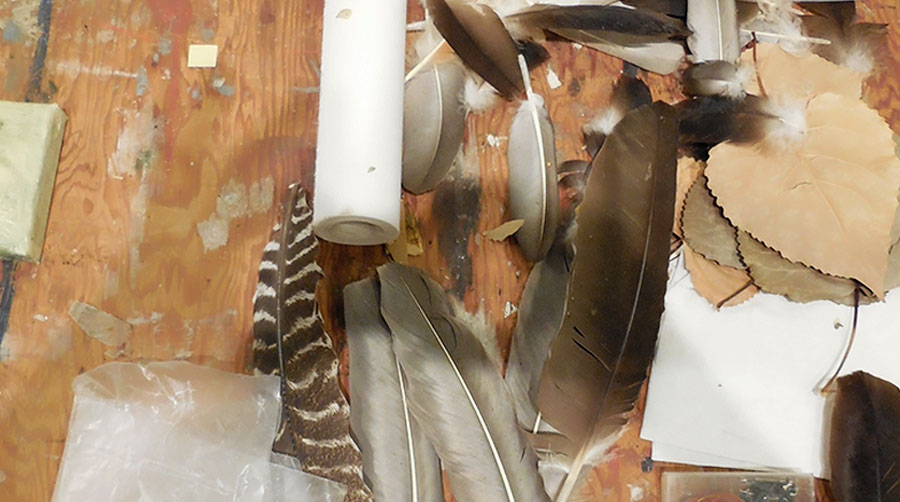 ---
"By painting in the non-objective style, I force my viewer to shift psychologically to accommodate the immediate encounter to the "paintedness" of the sensual tactility of the material and the physical act of production.
I use texture and calligraphy to produce its own symbolic lexicon, thus taking on the proportion of a mediative object and becoming a kind of window or altar before which the viewer may stand and take light in physical reverie."
---
Links
---
---